T.E.I.N. and FIELD of PONIES are two independent brands based in London, both launched in 2013. Both brands draw their inspiration from internet culture, international rave and punk movements and soundcloud rappers. Both brands focus on the handmade and rawness of the materials. Both brands are unisex. It was just a matter of time for them to join forces and collaborate together.
As well as offering their own new exclusive pieces for this event, the brands have create a small collection together. The collection consists of 4 pieces cut by Field of Ponies and embellished by T.E.I.N.
The pop up shop will be held from the 6th to the 12th June, at Red Gallery in Shoreditch. The party is taking place on Friday the 8th with special guests My Bad Sister and Jugin.
Hand crafted clothes
Raw energy
Perfect antidote to Men's fashion week!
PARTY 8th JUNE - Live + dj set with MY BAD SISTER - Dj set with Jugin - Limited spaces arrive early
Fb event HERE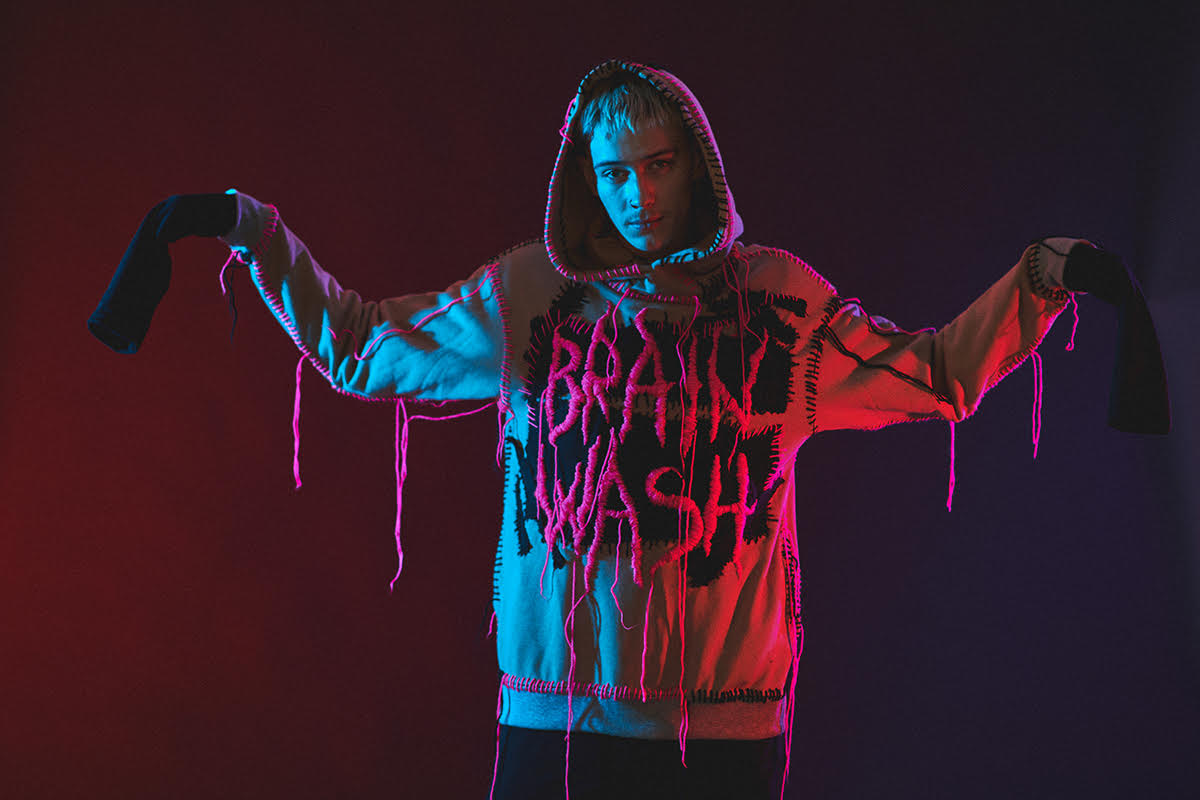 Photographer: Jamie Sinclair
Model: Fuckfentz
Artistic direction: Mother Pony
Styling: TEIN and Field of Ponies